Application of Medical Alloy used on Sutures needles
Product Detail
Product Tags
To make a better needle, and then a better experiences while surgeons apply sutures in the surgery. Engineers in the medical device industrial tried to make the needle sharper, stronger and safer in the past decades. The goal is to develop a sutures needles with the strongest performance, sharpest no matter how many penetrations to be done, most safe that never broken the tip and the body during the passing through tissues.  Almost every major grade of alloy was tested the application on sutures needles for make above happened. Some multinational brand every use special grade alloy contains rare precious metals components to archive this goal.
Economic and affordable always the choice of the market. The idol alloy for sutures is not easy to processing and manufacturing that brings higher cost. In another hand, not all the surgeries has the request on the above needle performance. Even some surgeons like the needle a little bit soft. To describe the sharpness of needle through Penetration Force Test, to describe the strength of the needle through Bending Moment test, to describe safety through the Ductility test. To improve the Penetration Force performance, precision and micro grinding technology was introduced to the industrial that archived this goal. The challenge is the make balance between Bending Moment and Ductility, since the alloy goes fragile while make it hard to get strong, and this decide the chose of alloy.
Most sutures needles was made by ANSI 302/304 alloy now, before ANSI 302/304, 400 series alloy was widely used for Sutures needles over decades, including 420J2, 455F and 470.
420J2 is the most economic alloy for sutures needles. 420J2 steel is martensitic stainless steel, used after quenching and tempering. Cold working performance and welding performance is not good, after welding should be immediately heat treatment, to prevent cracking. It has good machinability under annealing condition.
Alloy 455 is a martensitic aging hardened stainless steel, with relatively soft, annealing state can be formed, only a simple heat treatment, you can obtain unique high tensile strength, good toughness and stiffness. Custom 455 can be processed in annealed state and can be welded as precipitation hardened stainless steel. As the work hardening rate is small, can be a variety of cold forming. Alloy 470 is also special treated martensitic stainless steel, which provide harder needle.
Cardiac and Vascular surgery need better performance as above together with ophthalmic sutures, that made by 302/304 alloy. Most surgery in the emergency department no need such high request that mostly made by 420J2 and 455 needle, only few codes was made by 470 alloy.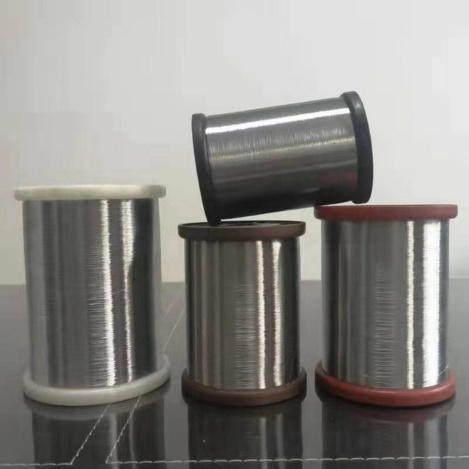 ---
Previous:
Mesh
---
Write your message here and send it to us