Common heart valve diseases
Product Detail
Product Tags
Valvular heart disease
1、Congenital :congenital defect
2、Posteriority :
1)Rheumatic heart disease
Main cause           
Mitral stenosis / Mitral incompetence
Aortic senosis /Aortic incompetence
Prolapse of mitral
2)Non-rheumatic heart disease
Such as the elderly chronic ischemia ;Coronary heart disease myocardial infarction ;severe trauma ;bacterial infection of the valve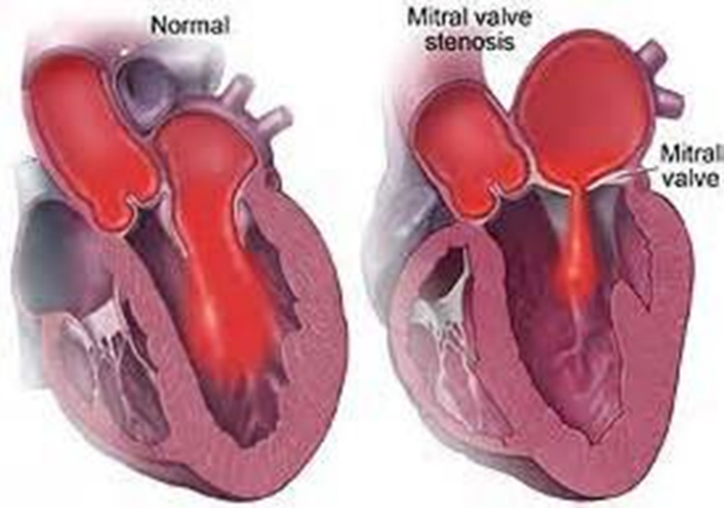 Disadvantages of traditional valve changing line
-The transverse control force of the suture itself on the pledget is basically zero.
-The pledget has positive and negative directions
-The suture twine easily
-The pledget overturns easily
-The pledget is soft, and it is easy to compress and deform when knotting. After stitching and knotting, both ends of the gasket are upwarped and cannot be strengthened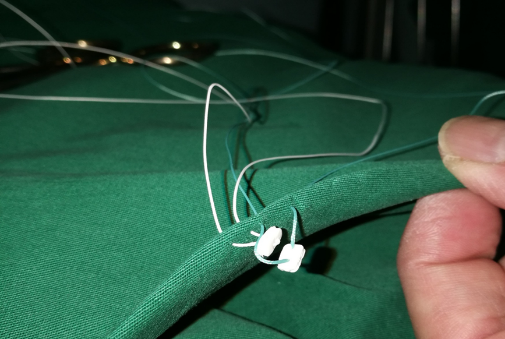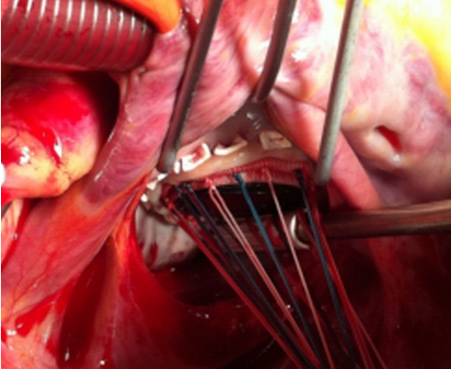 New-type anti-entanglement valve sutures
●Pledget without direction :No need to correct the pledget direction specially
●Suture without twining
●More suitable for surgeon to have a better operating experience
●Suitable for minimally invasive heart valve replacement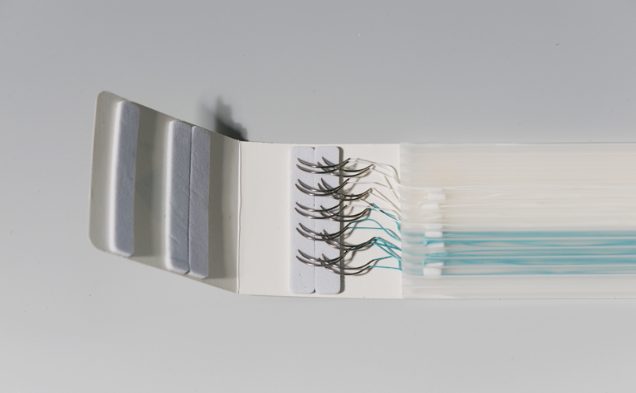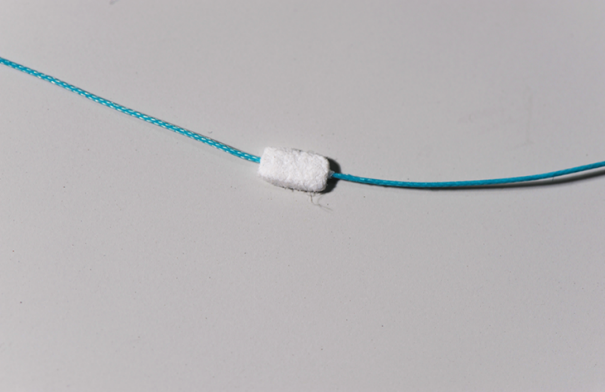 Main aortic valve replacement surgery Specific steps :
1. Incision and establishment of extracorporeal circulation
2. Aortic incision . After cardiopulmonary bypass operation ,when the temperature dropped to 30℃, the ascending aorta was blocked, and cold cardioplegia was infused, while cardiac surface cooling was performed. After cardiac arrest, a transverse or oblique aortic incision was made, and the lower end of the incision was about 1-1.5cm from the opening of the right coronary artery.The left and right coronary artery openings were observed to confirm the need for valve replacement for aortic valve disease
3. A traction line is sutured at each of the three junctions of the aortic valve.
4. Removal of valve  Three lobes were removed separately, leaving 2mm at the edge. Then the calcified tissue on the ring was removed. The ring was measured with a valve meter to determine the number of the prosthetic valve
5.Suture The 2-0 polyester replacement thread was used for intermittent mattress suture from top to bottom. After the ring was sewn, the suture lines should be evenly distributed and proportioned between the ring and the artificial heart valve. The needle distance was generally 2mm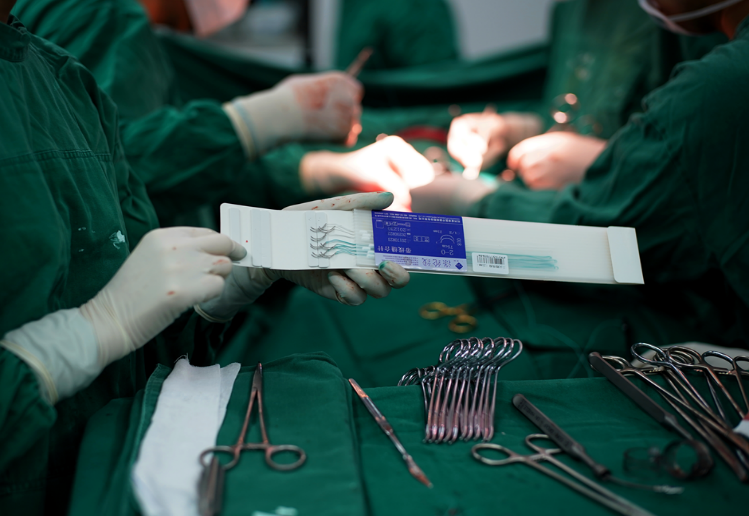 6. implantation  All sutures were straighened and the artificial valve was pushed under the valve ring to confirm the implantation was in place and that the artificial valve was not obstructing the left and right coronary openings. Then the knot was tied one by one. A final examination confirmed that the left and right coronary openings were clear
7.Washing Thoroughly flush the aorta and left ventricle above and below the prosthetic valve and fill the aorta and left ventricle with normal saline.
8.Suturing Using 4-0 or 5-0 polypropylene to suture, Two aortic incisions were sutured consecutively. Venting should be performed before the last stitch was tightened.
Aortic valve replacement suture- Polyester、polyester with pledget、Polypropylene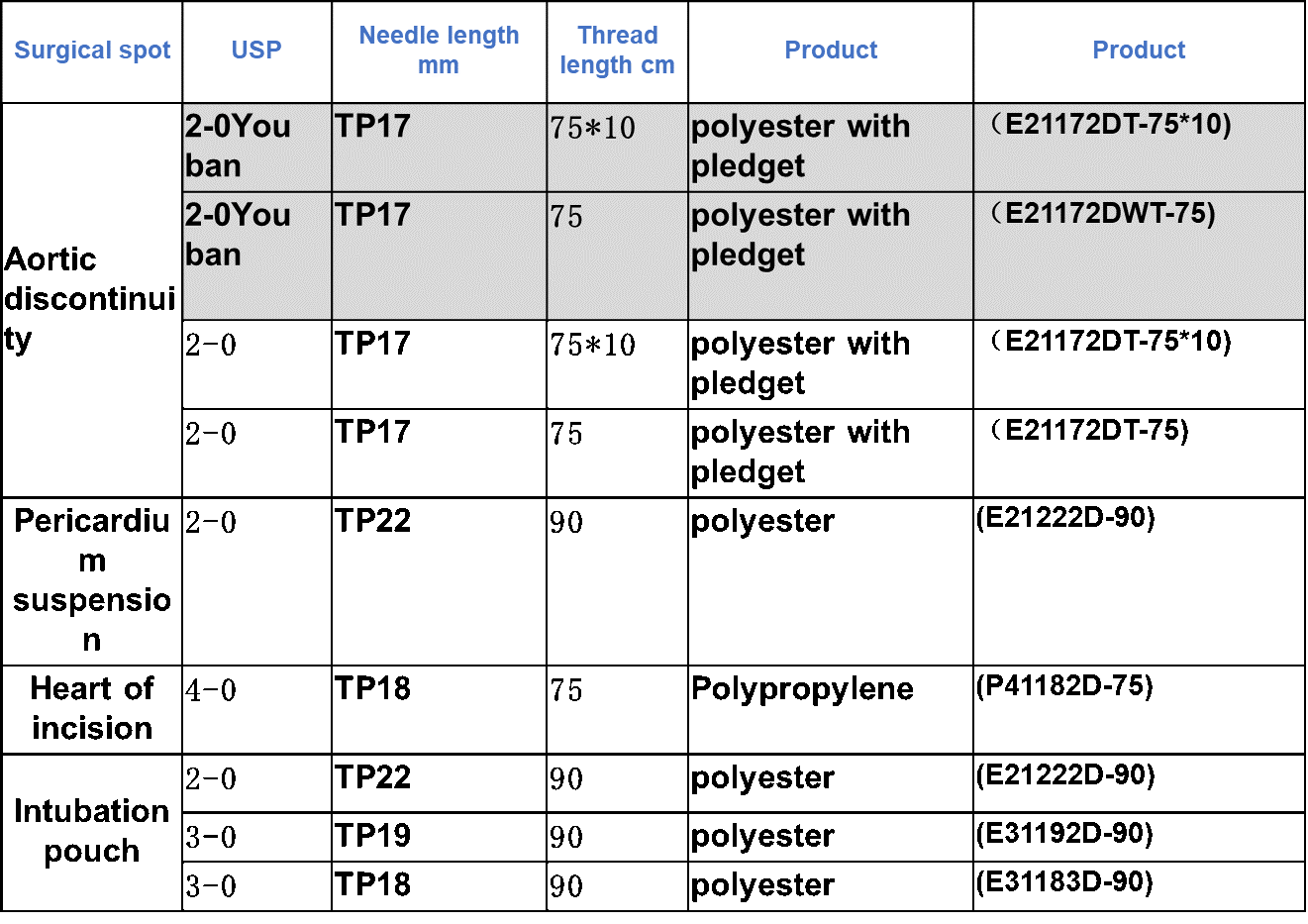 ---
Previous:
WEGO Foam Dressing Overall
---
Write your message here and send it to us