Congestion at ports should ease next year as new container ships are delivered and shippers' demand falls from pandemic highs, but that is not enough to restore global supply chain flows to levels before coronavirus, according to the head of the freight division of one of the world's largest shipping companies.
The CEO of DHL Global Freight Tim Scharwath said,There will be some relief in 2023, but it's not going back to 2019. I don't think we're going to go back to the previous status of excess capacity at very low rates. Infrastructure, especially in the United States, is not going to turn around overnight because infrastructure takes a long time to build.
The National Retail Federation said on Wednesday,American ports are bracing for a surge in imports in the coming months, with shipments expected to approach the all-time high of 2.34 million 20-foot containers set in March.
Last year, the coronavirus pandemic and related restrictions caused shortages of workers and truck drivers at several major ports around the world, slowing the flow of goods in and out of cargo centers and pushing container shipping rates to record highs. Shipping costs from China to Los Angeles rose more than eightfold to $12,424 in September from the end of 2019.
Scharwath warned that congestion was worsening at major European ports such as Hamburg and Rotterdam as more ships arrive from Asia, and that a strike by South Korean truckers would strain the supply chain.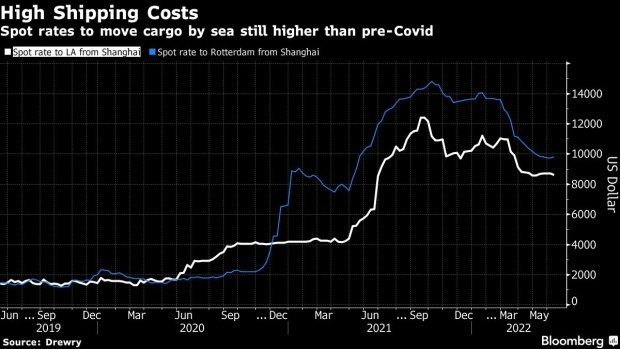 ---
Post time: Jun-15-2022