On February 23th, 2022, Shandong Future Network Research Institute, Shandong Future Group, WEGO surgical robot Co., Ltd. and the world's first deterministic network release activity were held in Jinan, Province City of Shandong.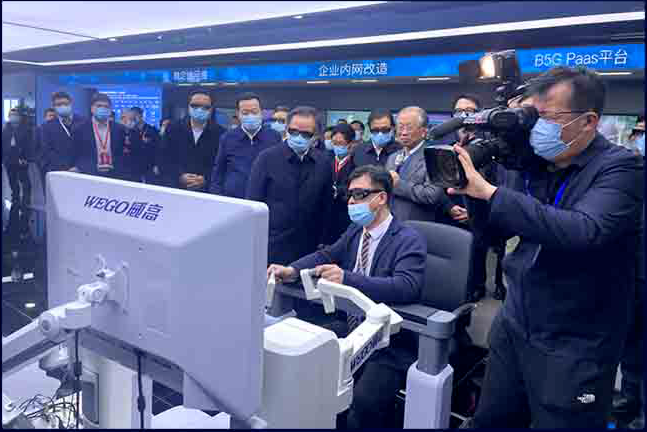 Niu haitao, professor of the Qingdao University Hospital sat in front of the main control, skillfully operated the main hand handle of the robot, equipped with deterministic network technology, and remotely performed nephrectomy in Jinan for experimental animals whcichis in Qingdao. The robot in Qingdao laboratory accurately reproduced the surgical action taught by Niu.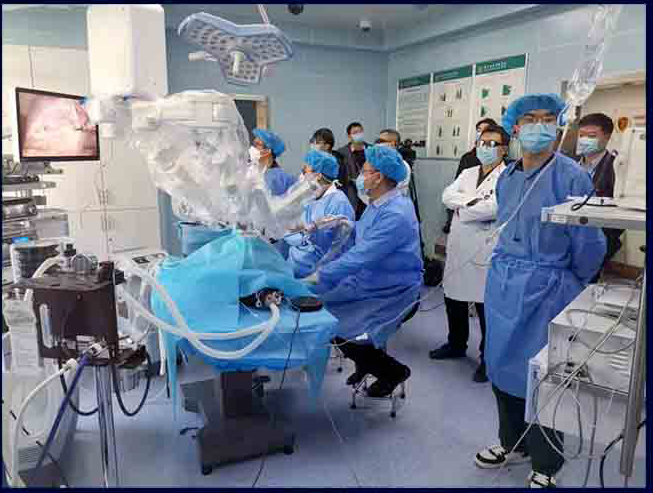 WEGO "Miao Shou"( Smart Hand) robot has completed 50 cases of remote human surgery, with a success rate of 100%. It is the surgical robot with the largest sample size of remote surgery in the world, and can carry out remote animal experiments in non hospital environment, realizing the world leader in the field of remote surgery in China.
In the face of the COVID-19 epidemic, remote surgery can reduce the risk of medical experts returning to and from the epidemic area, make the surgery under the screen "isolation" effectively block the spread of epidemic, and make the surgical treatment more efficient and safe. The vigorous development of robot assisted telesurgery shows the broad prospect of Internet enabled health care. WEGO "Miao Shou"( Smart Hand)  robot will continue to adhere to product quality and technological innovation, commit to Shandong elements, build China's telemedicine model, formulate corresponding strategic strategies, better to meet the new needs of people's health and make more contributions to the construction of healthy China.
---
Post time: Mar-04-2022