Weihai Folk Culture Village is located in the core area of Weihai. It gathers nearly 100 high-quality units and characteristic businesses. It is a regional leading cultural and creative industry park and the only BOT project in Weihai that the government selects famous enterprises to participate in the construction, management and operation.
After Weigao Folk Culture Village is renamed Weihai Folk Culture Village, it will deepen the in-depth linkage of government, enterprise and school associations, explore and innovate, and create a spiritual highland where famous teachers and masterpieces blend together and a demonstration base for multi-industry integration and innovation.
"China Marine Intangible Cultural Heritage Base" is a cultural business card created by Weihai Folk Culture Village. It is the first intangible cultural heritage science park and cultural and creative industry incubator with marine characteristics. The park includes four major business formats: cultural and museum art, intangible cultural heritage, Chinese science and technology, business and catering, and five cultural centers, including the Chinese Culture Wisdom Museum, the Intangible Cultural Heritage Science Museum, the Famous Creative Museum, the Huancui Art Museum, and the Chinese Medicine Rehabilitation Center.
Weihai Folk Culture Village continues to build a cultural revitalization base and brand integration innovation base that stands on top of Weihai, radiates the Blue Peninsula and even overseas surrounding areas. The collection area of traditional Chinese medicine and health care, and the famous intangible cultural heritage creation workshop, create the vein of Chinese culture, the essence of intangible cultural heritage, and the charm of folk customs.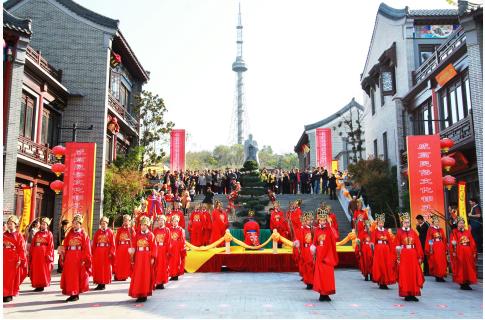 ---
Post time: Jan-19-2022