Non-Sterile Monofilament Absoroable Polydioxanone Sutures Thread
Product Detail
Suture Materials
Product Tags
Material: 100% Polydioxanone
Coated by: non-coated
Structure: monofilament by extruding
Color (recommended and option): Violet D&C No.2
Available size range:USP Size 6/0 up to No.2#, EP Metric 1.0 up to 5.0
Mass absorption: 180-220 days
Tensile Strength Retention:
Size over USP3/0(Metric 2.0) 75% at 14 days, 70% at 28days, 50% at 42 days.
Size smaller USP4/0(Metric 1.5) 60% at 14 days, 50% at 28days, 35% at 42 days.
Polydioxanone (PDO) or poly-p-dioxanone is a colorless, crystalline, biodegradable synthetic polymer.
Polydioxanone is used for biomedical applications, particularly in the preparation of surgical sutures. Other biomedical applications include orthopedics, maxillofacial surgery, plastic surgery, drug delivery, cardiovascular applications, tissue engineering and Aesthetic surgery. It is degraded by hydrolysis, and the end products are mainly excreted in urine, the remainder being eliminated by the digestive system or exhaled as CO2. The biomaterial is completely reabsorbed in 6 months and can be seen only a minimal foreign body reaction tissue in the vicinity of the implant. Materials made of PDO can be sterilized with ethylene oxide.
We have the unique extruding machine and technique that keep the thread an excellent balance between the softness and strength.
With the social media expanding, the requirement of aesthetic and cosmetic surgery is bloom as everyone wish to show the world the beauty. Lifting surgery becoming popular, as PDO has long absorption profile, it becomes very widely used on Aesthetic sutures, especially Lifting Sutures. The same happened in the minimally invasive surgery. Barbed or fish-bone is the shape of thread mostly applied on PDO. All these need the thread stronger more than soft. We can offer custom designed PDO thread through the precision procedures that brings a very unique PDO thread conformity with the requirement of client that helps them finish a perfect products.
Right now we only can supply Violet color in non-sterile bulk PDO thread.
---
---
From very beginning when surgical suture was developed that applied for wound close, it has save billions life and also driven the advancement of medical treatment. As a basic medical devices, sterile surgical sutures widely used and become very common in almost every department in the hospital. As the importance it has, surgical sutures probably is the only medical devices was defined in the Pharmacopeia, and it really not easy to conformity with the requirement.
The market and supplying was shared by major manufacturers and brands, Johnson & Johnson, Medtronic, B.Braun leading the market. In the most countries, these three leaders owns over 80% market share. There are also almost 40-50 manufacturers from the developed countries, like Europe Union, USA, Japan, Australia etc, which about 80% of the facilities. To offer most requirement surgical sutures to the public healthcare system, most Authorities issuing tenders to save the cost, but the surgical suture still in higher price level in the tender basket while qualified quality was chosen. Under this condition, more and more administration starting set the policy for local production, and this makes more and more requirement on the supplying of sutures needles and thread() in quality. In the other side, there are not that much qualified supplier of these raw materials to the market due to the huge investment on machines and technical. And most suppliers cannot offer in quality and performance.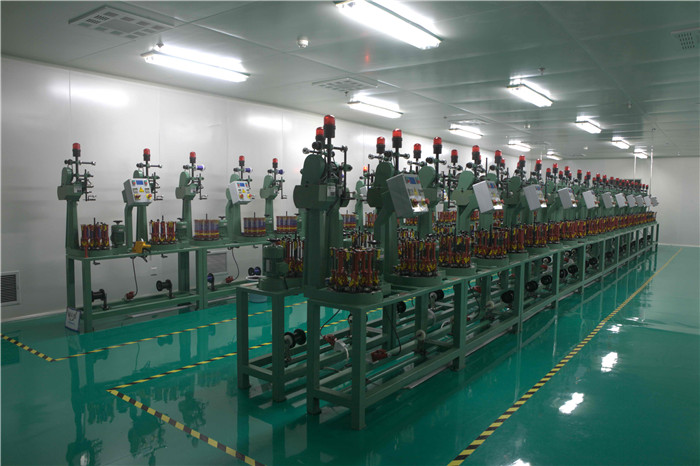 We have made the investment to get the most advantage on machines and technical when just established our business. We are keep opening to the market quality and performance sutures as well as the elements for production of sutures. These supplies brings less spoil-rate and higher output to the facilities with a much reasonable expenses, and helps every administration to get cost-effective supply from local sutures. Non-stop supporting to the industrials makes us standing stable in the competition
Write your message here and send it to us