Non-Sterile Multifilament Absorbable Polycolid Acid Suture Thread
Product Detail
Suture Materials
Product Tags
After detailed investigation for the requirement of surgeons and identify the critical point of successful surgery, we developed special structure with industrial leading braiding machine supplier together, that offer the market a smooth, soft and strong PGA thread.
Braided thread can be treated as two parts: twist core and knitting wall, consist by the bundle of fibers. The size of bundle in our PGA is larger than competitor's base on precisely extruded fibers. The bigger size bundle makes the same size diameter thread with less bundles and a smaller twisted core, and this leads a softer property. Also makes the knot security higher since the less bundle structure make the thread easier flatted than smaller bundle while knotting. Some competitor make their thread little flat to increase the security of knot, but this will increase the loss and failure rate of needle crimping process as the needle hole drilled in round hole. Our design make a perfect balance.
The lager bundle knitted wall is much thicker than the competitor, this brings higher safety while facing the jag of needle holders and forceps. And over 80% knots was made by instruments like needle holders and forceps, this design really helps to increase the successful rate of surgery.
Minors change brings better performance after long time research and development. A lot of surgeons report that they can feel the knotting security better and stronger that most competitors, especially the soft thread, it brings better handle-performance that makes surgeons more easy.
---
---
From very beginning when surgical suture was developed that applied for wound close, it has save billions life and also driven the advancement of medical treatment. As a basic medical devices, sterile surgical sutures widely used and become very common in almost every department in the hospital. As the importance it has, surgical sutures probably is the only medical devices was defined in the Pharmacopeia, and it really not easy to conformity with the requirement.
The market and supplying was shared by major manufacturers and brands, Johnson & Johnson, Medtronic, B.Braun leading the market. In the most countries, these three leaders owns over 80% market share. There are also almost 40-50 manufacturers from the developed countries, like Europe Union, USA, Japan, Australia etc, which about 80% of the facilities. To offer most requirement surgical sutures to the public healthcare system, most Authorities issuing tenders to save the cost, but the surgical suture still in higher price level in the tender basket while qualified quality was chosen. Under this condition, more and more administration starting set the policy for local production, and this makes more and more requirement on the supplying of sutures needles and thread() in quality. In the other side, there are not that much qualified supplier of these raw materials to the market due to the huge investment on machines and technical. And most suppliers cannot offer in quality and performance.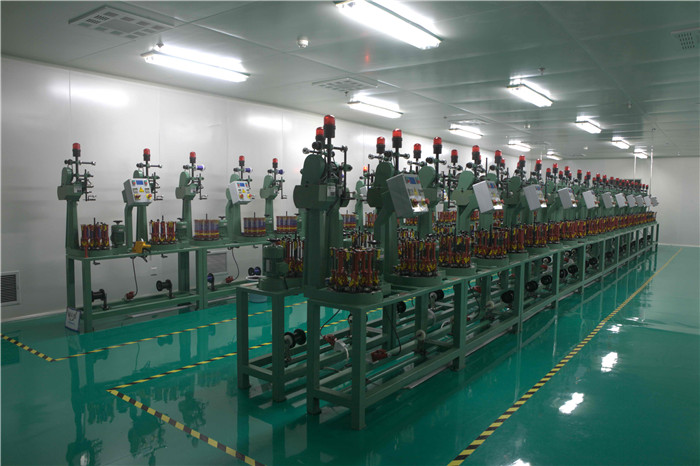 We have made the investment to get the most advantage on machines and technical when just established our business. We are keep opening to the market quality and performance sutures as well as the elements for production of sutures. These supplies brings less spoil-rate and higher output to the facilities with a much reasonable expenses, and helps every administration to get cost-effective supply from local sutures. Non-stop supporting to the industrials makes us standing stable in the competition
Write your message here and send it to us