PGA cassettes for veterinary use
Product Detail
Product Tags
From the perspective of using objects, surgical suture can be divided into surgical suture for human use and for veterinary use. The production requirement and export strategy of surgical sutures for human use are more strict than that for veterinary use. However, the surgical sutures for veterinary use should not be ignored especially as the development of pet market.
The epidermis and tissue of human body are relatively softer than animals, and the puncture degree and toughness of suture needle and thread are also different. Therefore, the suture models selected by people and animals in the same tissue are also different.
WEGO-PGA sutures are synthetic, absorbable, sterile surgical sutures composed of Polyglycolic Acid (PGA). The empirical formula of the polymer is (C2H2O2)n. WEGO-PGA sutures are available undyed and dyed violet with D&C Violet No.2 (Colour Index number 60725).
PGA sutures are widely used in animals, caesarean section,sterilization, orthopedic surgery, and so on. PGA suture has such advantanges:
1.The synthetic absorbable suture is safe to use, which has good effect, very low tissue response and the best wound healing.
2.The use of multi-strand tight weaving technology to reduce breakage possibility and good tensile strength to provide security.
3.Excellent overall knots safety.
4.Special coating is designed on the surface of the suture to make the thread more smooth and easily penetrate the tissue.
For the experienced veterinarian, the PGA cassette is a good choice because it is more cost-effective and can be cut and repeatedly used with different needles. 15m for a cassette, USP 4-0 to 5# of WEGO-PGA could be provided. USP 4-0 to 2#, 15m to 50m for one cassette are available and widely chosen by most of the doctors.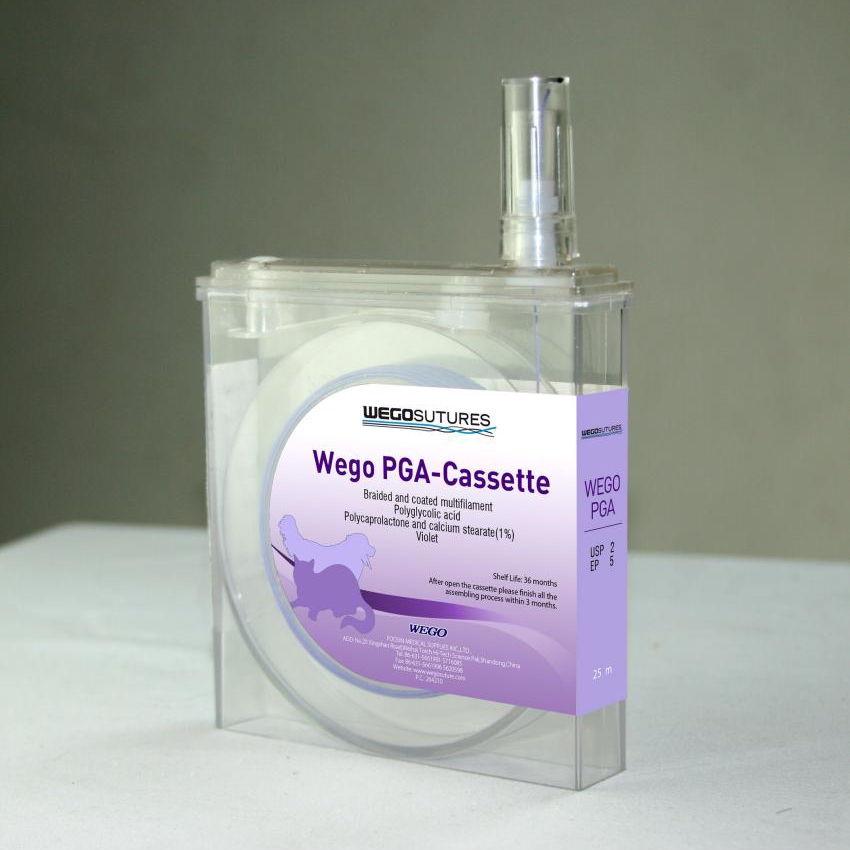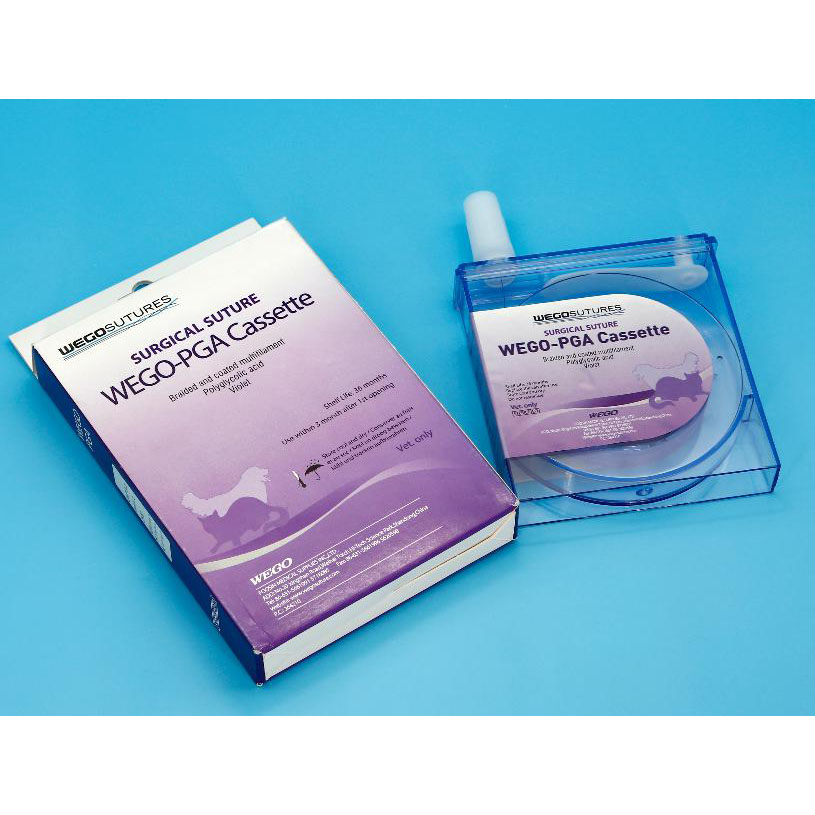 ---
Previous:
Babred sutures for Endoscopic surgery
---
Write your message here and send it to us