WEGO-Chromic Catgut (Absorbable Surgical Chromic Catgut Suture with or without needle)
Product Detail
Product Tags
Description:
WEGO Chromic Catgut is an absorbable sterile surgical suture, composed of high quality 420 or 300 series drilled stainless needles and premium purified animal collagen thread.
The Chromic Catgut is a twisted Natural Absorbable Suture, composed of purified connective tíssue (mostly collagen) derived from either the serosal layer of beef (bovine) or the submucosal fibrous layer of sheep (ovine) intestines.
In order to meet the required wound healing period, Chromic Catgut is processed in a kind of chromic salt solution to delay absorption period.
In order to make the clinical use easier, Chromic Catgut is packed in the solution containing isopropanol sodium benzoate, diethylethanolamine , water and so on, to soften the thread.
Absorption: Chromic Catgut suture could be absorbed by an enzymatic process after placed into the body.  Being enzymatic, the process is subject to different influencing factors, such as different thread USP size, different Proteolytic enzymes levels from different patient bodies, wound infection and so on.
Sizes: From USP 6-0 to #6 (Metric 2 to 8),
Needle Curve:  1/2, 3/8,1/4, Straight, 5/8,J shape.
Needle tip: Taper, Blunt Point, Reverse Cutting, Cutting, Diamond, Premium Cutting, Taper Cutting, Spatula, Square
Needle quantity: with or without needles (0—20 pcs/ pack)
Needle length and thread length: different lenth
Certificate: WEGO surgical catgut suture is certified by ISO13485 quality management system and Halal by HALAL FOOD COUINCII INTERNATIONAL.
Good quality: WEGO controls quality from the material to every production process. From needle penetration to thread tensile strength and attachment strength, all exceed USP and EP Standards.
WEGO Chromic Catgut is one of the most popular suture in WEGO SUTURE System for doctors to select all over the world,
It was broadly loved from the day entering market due to it's good quality and performance, and was successfully sold to more than 60 countries or regions.
WEGO SUTURES, CONNECT the world.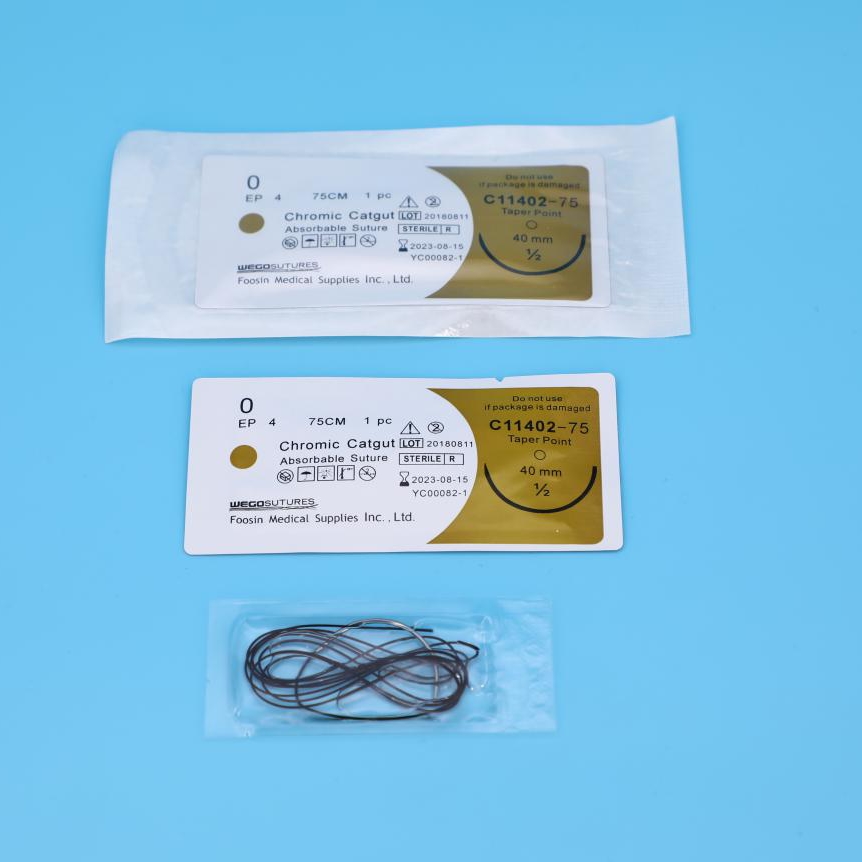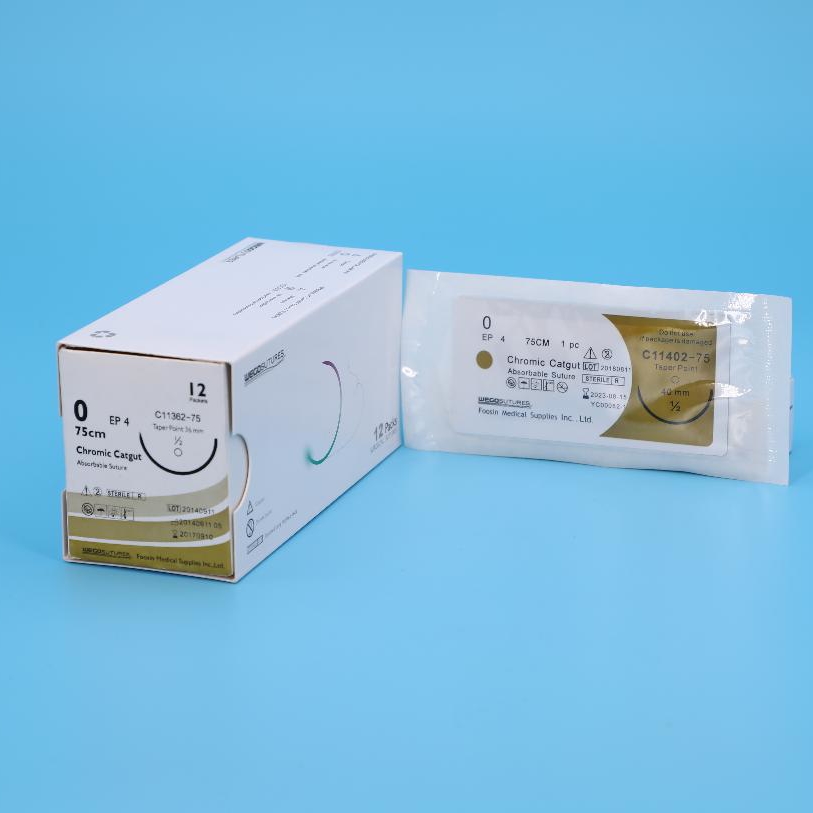 ---
Previous:
PVC COMPOUND for Extrution Tube
---
Write your message here and send it to us