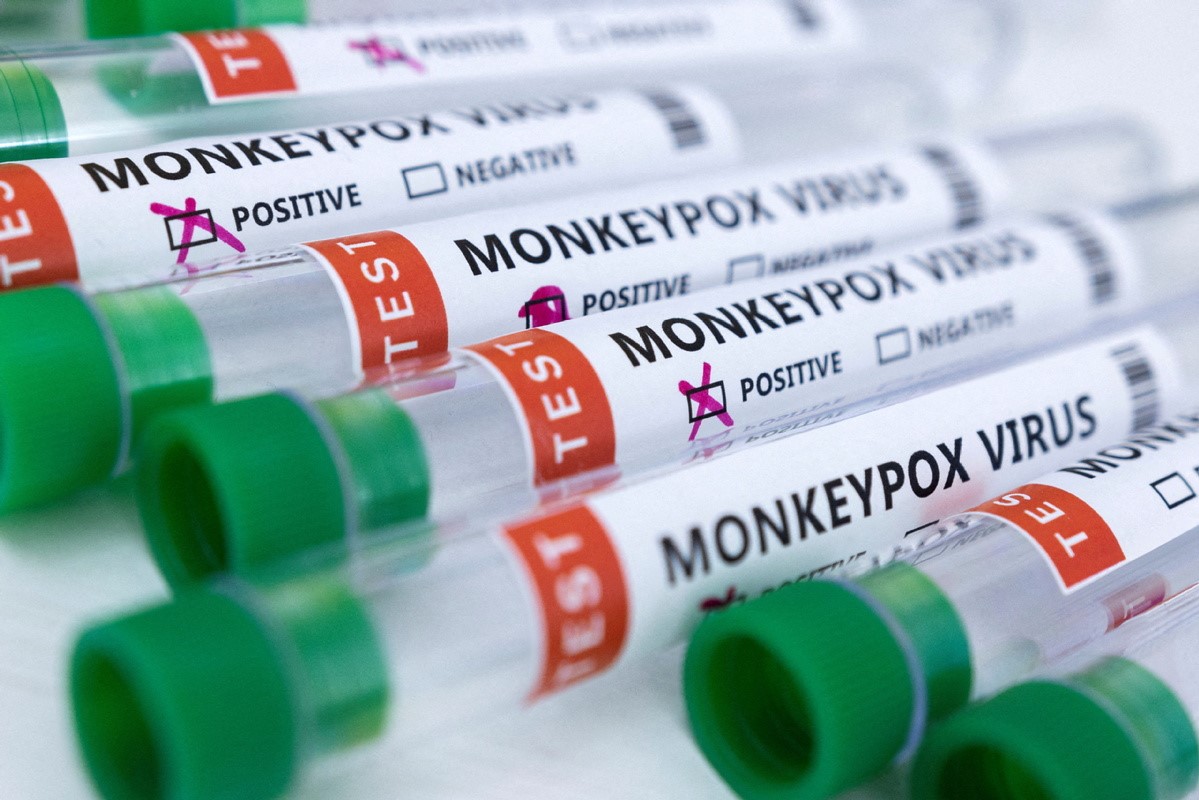 GENEVA-The risk of monkeypox becoming established in nonendemic nations is real, warned the WHO on Wednesday, with more than 1,000 cases now confirmed in such countries.
World Health Organization chief Tedros Adhanom Ghebreyesus said the UN health agency was not recommending mass vaccinations against the virus, and added that no deaths had been reported so far from the outbreaks.
"The risk of monkeypox becoming established in nonendemic countries is real," Tedros told a news conference.
The zoonotic disease is endemic in humans in nine African countries, but outbreaks have been reported in the past month in several nonendemic countries-mostly in Europe, and notably in Britain, Spain and Portugal.
"More than 1,000 confirmed cases of monkeypox have now been reported to WHO from 29 countries that are not endemic for the disease," Tedros said.
Greece became the latest country on Wednesday to confirm its first case of the disease, with health authorities there saying it involved a man who had recently traveled to Portugal and that he was in hospital in stable condition.
Notifiable disease
A new law declaring monkeypox as a legally notifiable disease came into force across Britain on Wednesday, meaning all doctors in England are required to notify their local council or local health protection team about any suspected monkeypox cases.
Laboratories must also notify the UK Health Security Agency if the virus is identified in a laboratory sample.
In the latest bulletin on Wednesday, the UKHSA said it had detected 321 monkeypox cases across the country as of Tuesday, with 305 confirmed cases in England, 11 in Scotland, two in Northern Ireland and three in Wales.
The initial symptoms of monkeypox include a high fever, swollen lymph nodes and a blistery chickenpox-like rash.
Few hospitalizations have been reported, apart from patients being isolated, said the WHO during the weekend.
Sylvie Briand, the WHO's epidemic and pandemic preparedness and prevention director, said the smallpox vaccine could be used against monkeypox, a fellow orthopoxvirus, with a high degree of efficacy.
The WHO is trying to determine how many doses are currently available and to find out from manufacturers what their production and distribution capacities are.
Paul Hunter, an expert in microbiology and communicable disease control, told Xinhua News Agency in a recent interview that "monkeypox is not a COVID situation and it will never be a COVID situation".
Hunter said scientists were puzzled as there currently seems to be no apparent link among many cases in the current wave of monkeypox infections.
---
Post time: Jun-15-2022