WEGO Foam Dressing Overall
Product Detail
Product Tags
WEGO foam dressing provides high absorbency with high breathability to reduce the risk of maceration to the wound and prei-wound
Features
•Moist foam with comfortable touch, helping maintain micro-environment for wound healing.
•Super small micro pores on wound contacting layer with gelling nature when contacting fluid to facilitate atraumatic removal.
•Contains sodium alginate for enhanced fluid retention and hemostatic property.
•Excellent wound exudate handling capability thanks to both good liquid absorption and water vapor permeability.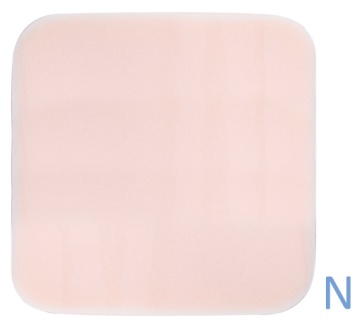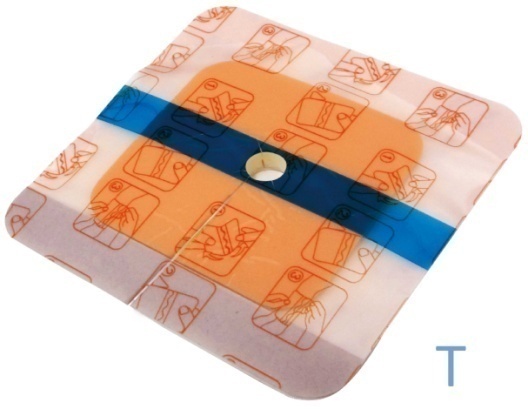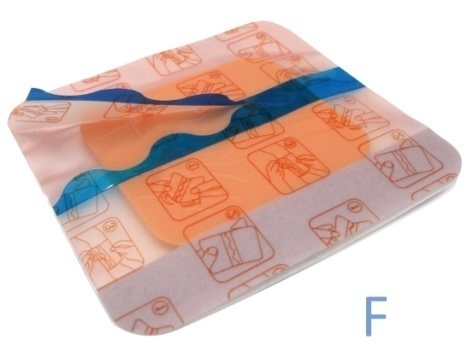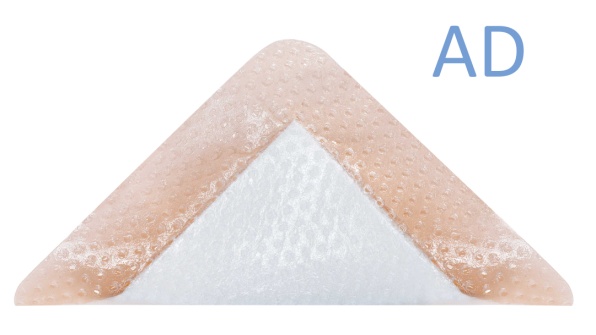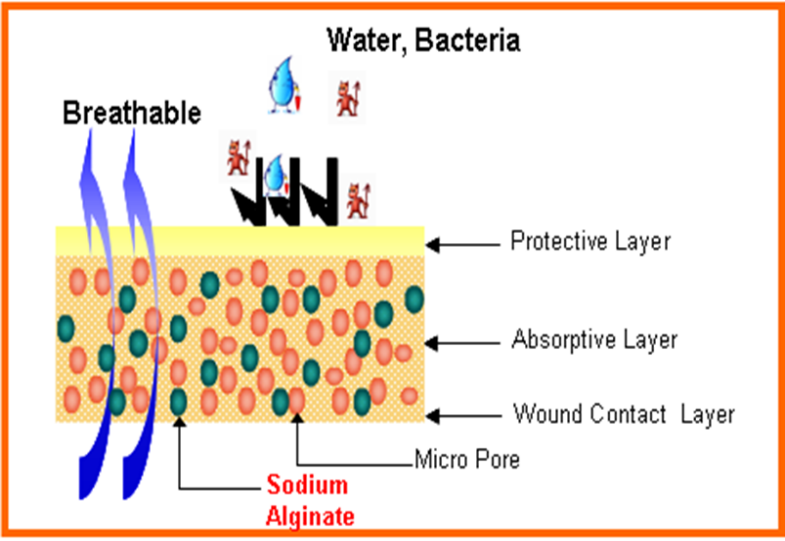 •Highly breathable film protective layer allows water vapor permeation while avoiding microorganism contamination.
•Double fluid absorption: excellent exudate absorption and gel formation of alginate.
•Moist wound environment promotes granulation and epithelialization.
•Pore size is small enough that granulation tissue can't not grow into it.
•Gelation after alginate absorption and protect nerve endings
•The calcium content exerts hemostasis function
Type and Indication
N Type
Indication:
Protect wound
Provide moist wound environment
Pressure ulcers prevention
F Type
Indication:
Incision site, trauma, pressure ulcers prevention
Provide a sealed environment, preventing bacterial invasion
T Type
Indication:
Can be used on the wound after incubation operation, drainage or ostomy.
AD Type
Indication:
Granulating wounds
Incision site
Donor site
Scalds and burns
Full and partial thickness wounds( pressure ulcers, leg ulcers and diabetic foot ulcers )
Chronic exudative wounds
Pressure ulcers prevention
Foam dressing series
Type
Product
Specification
Common wound types in department
N type
 
10cm×10cm15cm×15cm

20cm×20cm

35cm×50cm

B

urn department, Department of plastic surgery:

Burn

 and Scald: II,III degree burn wound 20x20,35x50

Donor Site, skin graft area and skin flap transplantation 10x10,20x20

Cardopthoracis surgery, neurosurgery, obstetrics and Gynecology, pediatric surgery:

Tracheotomy

AD type 
 
10cm×10cm15cm×18cm

Customized Design

B

urn department, Department of plastic surgery:

D

onor Site, skin graft area and skin flap transplantation 15x15

Department of Orthopedics:

Surgical incision, Minimally invasive endoscopic incision 15x15, heel etc

Prevention and treatment of pressure sore

Neurology, respiratory medicine, cardiology:

Prevention and treatment of pressure sore

F type
 
5cm×7.5cm

(

2.5×3.5×0.2cm)20cm×20cm

(

15×15×0.5cm

)

10cm×10cm(6.5×6.5×0.5cm)

9cm×25cm(5×20×0.2cm)

9cm×20cm(5×15×0.2cm)

9cm×13cm(5×8×0.2cm)

14cm×14cm(10×10×0.2cm)

14cm×14cm(10×10×0.35cm)

B

urn department, Department of plastic surgery:

D

onor Site, skin graft area and skin flap transplantation 12.5x12.5

Department of Orthopedics:

Surgical incision, Minimally invasive endoscopic incision 9x25

Prevention and treatment of pressure sore

General Surgery(including hepatobiliary surgery, gastrointestinal surgery, breast surgery, anorectal surgery, vascular surgery), urology:

Surgical incision, Minimally invasive endoscopic incision 9x25,9x13(Thyroid surgery);7.5x7.5

Cardopthoracis surgery, neurosurgery, obstetrics and Gynecology, pediatric surgery:

Conventional surgical incision, minimally invasive endoscopic surgical incision 9x25,7.5x7.5

Geriatrics, Hematology, Oncology:

Surgical incision of tumor: 7.5x7.5, 12.5x12.5

Neurology, respiratory medicine, cardiology:

Prevention and treatment of pressure sore

T type
 
FT  10cm×10cmNT  10cm×10cm

FT  14cm×14cm

Departme

nt of Orthopedics:

G

eneral Surgery(including hepatobiliary surgery, gastrointestinal surgery, breast surgery, anorectal surgery, vascular surgery), urology:

Cardopthoracis surgery, neurosurgery, obstetrics and Gynecology, pediatric surgery:

Drainage orifice
---
Previous:
WEGO Surgical Needle – part 2
---
Write your message here and send it to us