WEGO Medical Transparent Film for Single Use
Product Detail
Product Tags
Features
1. Polyurethane film has a good antibacterial effect and can reduce the risk of infection. Bacterial barrier, protects the wounds against external contamination and reduces risk of infection. Reduces bacterial growth by preventing moisture accumulation.
2. The polyurethane film has good air permeability and can reduce the risk of wound maceration. Breathable and transparent polyurethane film, allows excess moisture to escape from the wound and oxygen to enter, maintains a healthy environment in the wound. Reduces the risk of maceration; Allows monitoring of the wound site without the need for dressing removal.
3. Good waterproof performance brings safe care to patients. Waterproof, impermeable to fluids for safety and protection. Allows the patient to shower with the dressing in situ.
4. The soft absorbent pad with highly absorbent can quickly absorb the exudate.
5. The low-adhesion surface does not have mucous membranes so that the exudate can be quickly diverted into the absorbent pad.
6. Hypoallergenic medical glue effectively reduces allergic reactions in patients.
7. Hypoallergenic adhesive, minimizes the risk of an allergic response. Provides gentle and secure fixation.
Indications
WEGO Medical Transparent Film for Single Use is suitable for aseptic bandaging of small wounds or surgical wounds and other emergency treatments. Wounds in the epithelialization period are characterized by a small amount of exudate, minor wounds, and wounds that are not infected. It can be used for postoperative surgery, as well as for minor burns, scalds, mild abrasions, and cuts. Superficial pressure sores, bedsores, and other chronic wounds can stay on the skin for up to 7 days. Ideally designed for catheters and drainage tubes fixation. Also can be used as a second dressings over alginates, wounds pads, gauzes and other primary dressings
Popular size of WEGO Medical Transparent Film for Single Use:
Type I 6cm x 7cm, Type I 10cm x 12 cm
Type II 6cm x 7cm, Type II 10cm x 12 cm
Non-standard sizes can be provided according to requirements of customers.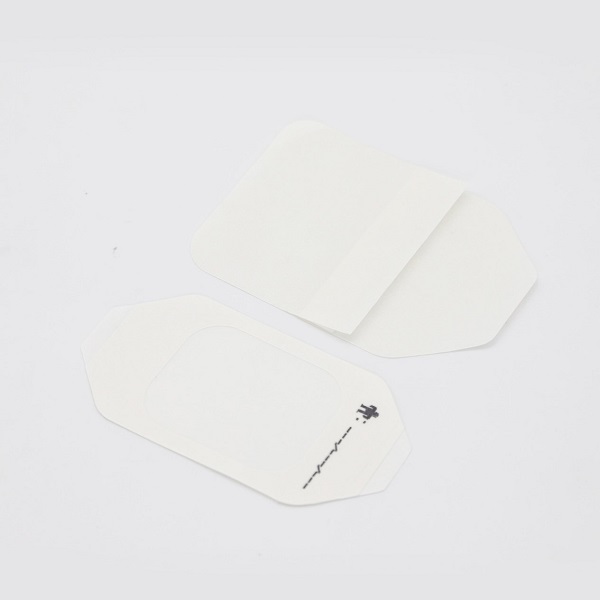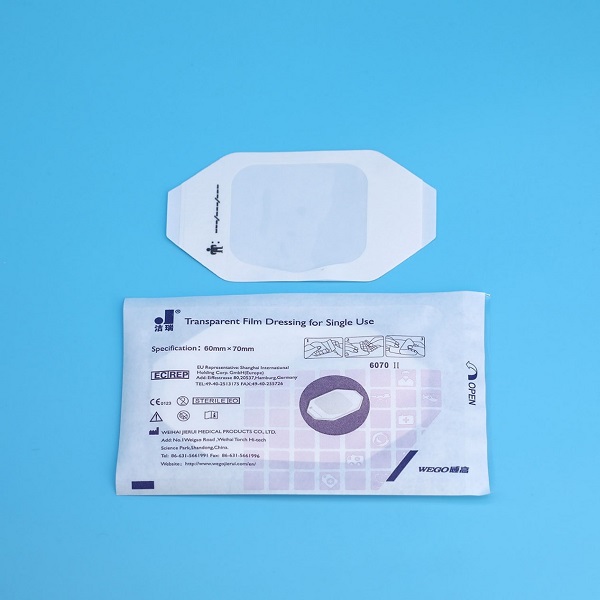 ---
Previous:
Common Suture Patterns(2)
---
Write your message here and send it to us