WEGO Hydrogel Sheet Dressing
Product Detail
Product Tags
Introduction:
WEGO Hydrogel Sheet Dressing is a kind of polymer network with hydrophilic three-dimensional network cross-linking structure. It is a semitransparent flexible gel with water content greater than 70%. Because the polymer network contains a large number of hydrophilic groups, it can absorb the excess exudate on the wound, provide water for the excessively dry wound, maintain the wet healing environment and effectively promote the wound healing. At the same time, it makes the patients cool and comfortable and has a certain analgesic effect.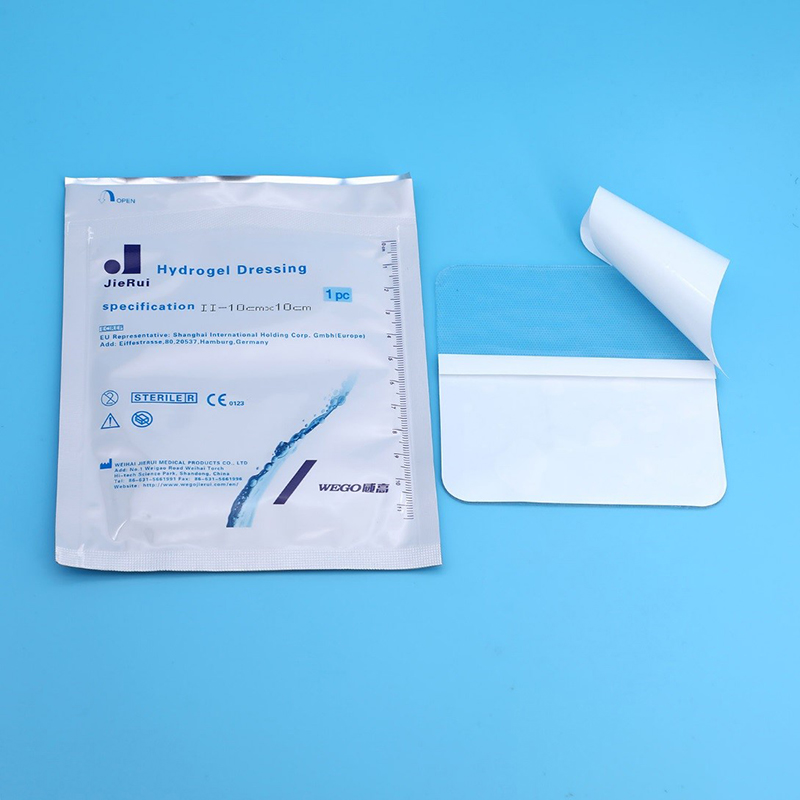 Composition:
WEGO Hydrogel Sheet Dressing consists of gel contact layer, support layer and backing film. Gel contact layer is a polymer network system formed by crosslinking copolymer with three dimensional network structure and water as dispersing medium. For dry wounds, it can transport water. For wounds with large amount of exudation, it can swell and absorb a large amount of water. As the supporting framework of the whole dressing, the support layer can maintain the dressing structure intact. The backing film is generally PU film which has good air permeability and can be waterproof and antibacterial.
Principle:
Bidirectional regulation of water balance. Because of the existence of crosslinking network, Hydrogel Sheet Dressing can swell and retain a large amount of water, rapidly swell in water and maintain a large amount of water without dissolution under this swelling state. In addition, it can provide water for dry or necrotic wound tissue, produce hydration reaction and promote autolysis and debridement.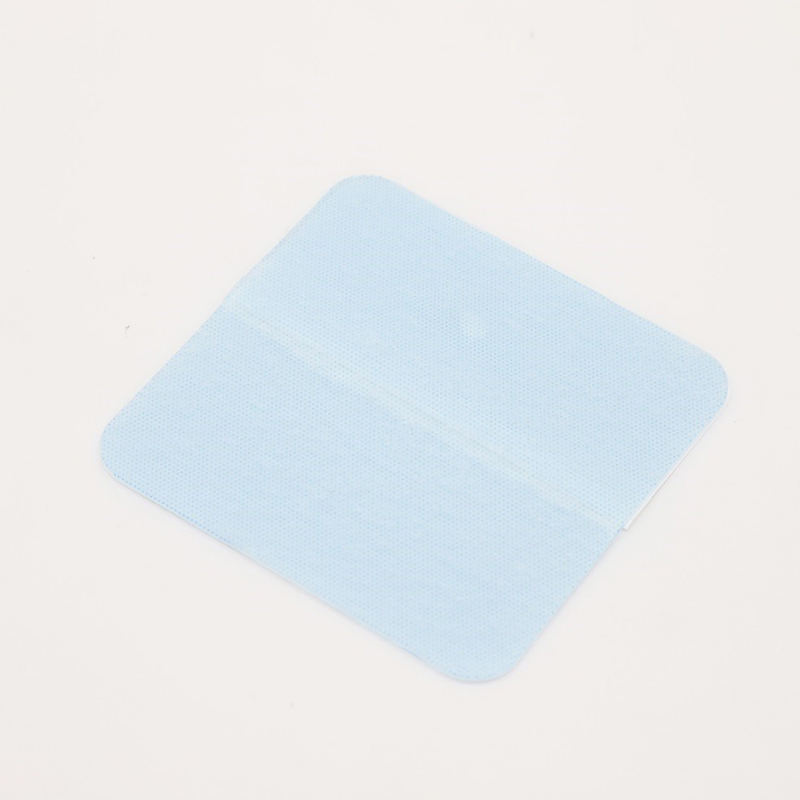 Features:
1. Provide a moist environment for the wound and promote wound healing.
2.No looseness, no fragmentation and no residue after absorbing wound exudation, good compliance.
3. The evaporation of water can make the wound cool and relieve pain.
4. The product is transparent and can facilitate medical staff to observe the wound.
5.For scabby wounds, provide water to help dissolve scabs.
Function:
It is used for the prevention and treatment of wounds with unsatisfactory granulation tissue formation, black scab, necrotic wounds, I-degree and shallow II-degree burn and scald wounds, wounds in various fault skin donor areas, trauma and phlebitis, epidermal defect wounds, radioactive dermatitis, sensitive and painful wounds.
WEGO is famous manufacturer of wound care dressing products in China. The R&D lab in our company equipped in-house dressing development as well as several patented functional wound dressings. WEGO can provide OEM/ODM services. Advanced wound care dressing products series are developed by our company since 2010 as a new product line with plans of researching, developing, producing, marketing and sales. Our goal is to establish and maintain a high functional dressing market.
Also WEGO has built wide sales network and has great customer resource. We have the ability to provide professional and systematical solution to the hospital customers. By searching for cooperation with world-class medical device company actively, we have developed cooperation with some medical device companies in United States, Germany, South Korea, and Japan. As those companies' general agency in China, we are working on the target market sales and pursuing brand promotion in china.
---
Next:
TPE compounds
---
Write your message here and send it to us